NASA Warns Hurricane Forecasts May Revert To 1970 Accuracy Due To 5G Conflict
Original feed source
click here
URL https://www.zerohedge.com/news/2019-03-14/nasa-warns-hurricane-forecasts-may-revert-1970-accuracy-due-5g-conflict
Authored by Mike Shedlock via MishTalk,
The FCC is poised to auction off a 5G bandwidth that is likely to interfere weather forecasts.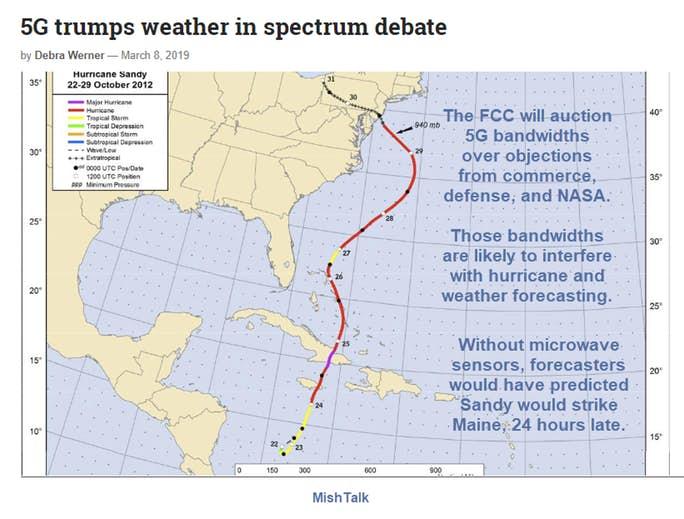 The FCC, which want to proceed with a 5G auction, is at odds with the commerce department, the defense department, and NASA.
The dispute regards wavelength frequencies currently used by public and private weather satellites, weather balloons, and ocean buoys to predict the weather.
NASA and the Commerce department have serious concerns.
Please consider Critical weather data threatened by FCC
COMMENTS