Progressive Battle Cry: Tax The Rich! Tax The Rich! How's It Working Out?
Original feed source
click here
URL https://www.zerohedge.com/news/2019-02-10/progressive-battle-cry-tax-rich-tax-rich-hows-it-working-out
Authored by Mike Shedlock via MishTalk,
New York's projected income tax is $2.3 billion short of estimates. Governor Cuomo cited a need for more taxes.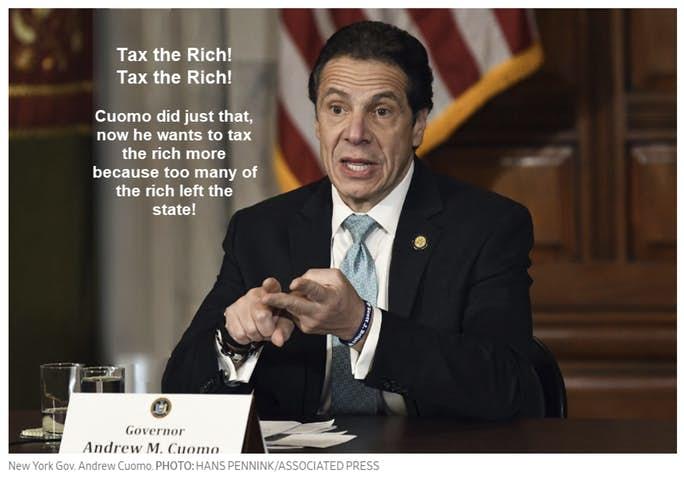 "Tax the rich, tax the rich, tax the rich. We did that. God forbid the rich leave," said New York Governor Cuomo. Well they did leave and his solution, of course, is to raise taxes.
Please consider Andrew Cuomo's Tax Epiphany
New York Gov. Andrew Cuomo was on the road to Albany when a light flashed before him. Lo,
COMMENTS